Located in Yolo County, Davis is referred to as the "most bicycle-friendly city in the world." Residents enjoy numerous parks, open spaces, and a convenient location to UC Davis.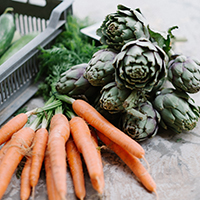 Farm Fresh
Every Saturday, one of the nation's best farmers markets sells ready-made meals, desserts, produce from regional farms, and music. On Wednesdays mid-March through October, it hosts Picnic in the Park for the whole town.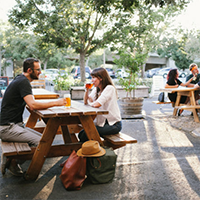 A Local's Guide
Ashley Bruhn (popular Davis-based blogger of Hither & Thither) shares her favorite spots around Davis for eating, drinking and shopping.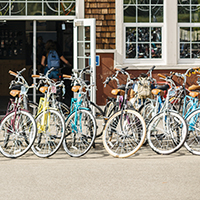 Bike Life
Davis boasts wide streets and numerous bike paths. Since the 1960s, Davis has had one of the highest cyclist per capita ratios in the nation.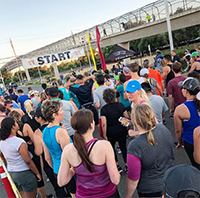 Running Mates
Join one of a number of running groups, including the Golden Valley Harriers, to challenge yourself while making friends. The city has miles of bike paths to keep you safe from traffic and several charity runs during the year.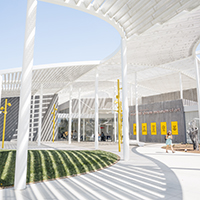 Getting Cultured
While not all of the city's cultural activities happen on campus, it's a wonderful place to start. Discover all of the art museums, music and performance venues that offer both ticketed and free events around the year.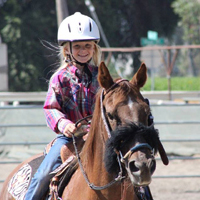 Davis for Kids
In addition to the excellent schools, Davis has been remarked for being one of the most family-friendly cities in California. Explore all that there is to do with school-aged children in Yolo County including museums, outdoor activities, parks, and more!
---
The provided links are owned and operated by third parties who are not affiliated with UC Davis. These third-party links are provided for user convenience only and are not endorsed by UC Davis. By providing these links, UC Davis makes no representations or warranties that these third-party sites have adequate data security and data privacy safeguards. If a user decides to access a third-party website and provide any personal information, the user does so at their own risk.