Welcome to California's Capitol. Sacramento is rich with history, lush landscaping, and has an entertainment scene fit for any lifestyle. 
Farm-to-Fork Capital
There's no place for foodies like Sacramento – its central location among high-quality farms, ranches and vineyards makes it easy to have many farm-to-fork restaurants in the area.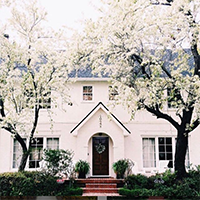 Get to Know the Neighborhoods
Sacramento is a city of neighborhoods, each with their own vibe, culture, and character. Visit Sacramento has compiled a great introduction to the neighborhoods surrounding downtown Sacramento (known here as Midtown).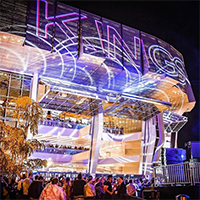 Catch a Game, Concert, or a Stadium Tour
Named 2017 Sports Facility of the Year by Sports Business Journal, Sacramento's Golden 1 Center is home to the Sacramento Kings NBA team. It also plays host to an impressive roster of internationally touring singers and artists.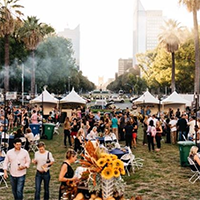 Weekly Farmers Markets
Around the city on any given day you can find a farmers' market selling fresh produce from the Sacramento region. These are places where genuine farmers offer only agricultural products they grow themselves for direct sale to the public.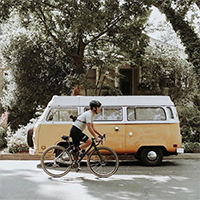 Traverse the City by Bike
The City of Sacramento has created this terrific Bikeway User Map that will acquaint new residents with the best streets to use when biking around town.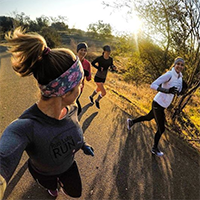 Keep running
Sacramento Running Association connects locals to the areas diverse running clubs. Whether you want to meet new people, receive helpful running tips, or be in a competitive running club, there is a club for everyone.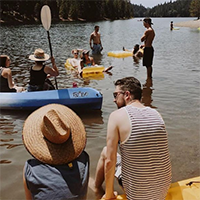 Get outta town!
With its proximity to the ocean, mountains, and desert, Sacramento makes a great home base for outdoor lovers and adventurers.

All images courtesy of @visitsacramento
---
The provided links are owned and operated by third parties who are not affiliated with UC Davis. These third-party links are provided for user convenience only and are not endorsed by UC Davis. By providing these links, UC Davis makes no representations or warranties that these third-party sites have adequate data security and data privacy safeguards. If a user decides to access a third-party website and provide any personal information, the user does so at their own risk.